The following are purely the views of the author, and are not endorsed by Insight. The content on this website is strictly the property of Insight and the Students' Gymkhana IIT Bombay. If you wish to reproduce any content herein, please contact us:
Chief Editors: Mihir Kulkarni, Niranjan Thakurdesai
Mail to: insight [at] iitb.ac.in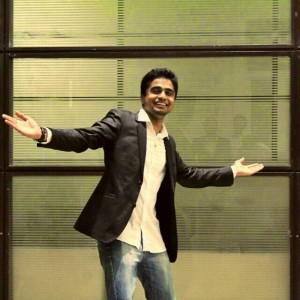 Nostalgia is a wicked affliction. I am back home as I write this blog and cannot help but remember the wonderful time spent in Delhi. The daily hustle at the office, the numerous outings to the cyber hub and the nights spent at Hauz-Khas fort have left an everlasting memory. Without digressing too much, I will move on to my intern experience.
The Pre-Intern Stuff
The NRI (Nomura Research Institute) IAF opened up in late September, making it one of the first few non-core companies to visit the campus and certainly the first consulting company. Having done a few internships in consulting already, I wanted to continue with it as it was something I had enjoyed till now.
Two rounds of interviews, one based on case studies and the other HR, formed the selection process. The case study round was focused on aptitude-related questions. They did not really look for the final solutions but evaluated us on the thought process we chose. Knowledge of Japanese language was certainly a plus point.
The Company
NRI is the largest Japanese management consulting firm but is still quite nascent in India. The very first question regarding my intern everyone asks is, "What kind of research does NRI conduct?". It gives me a hard time explaining them that NRI is a consulting firm. In India, it deals mainly in mergers and acquisitions, and automotive and strategic business consulting. All of the 3 interns from IITB were working in different sectors. I was placed in automotive consulting.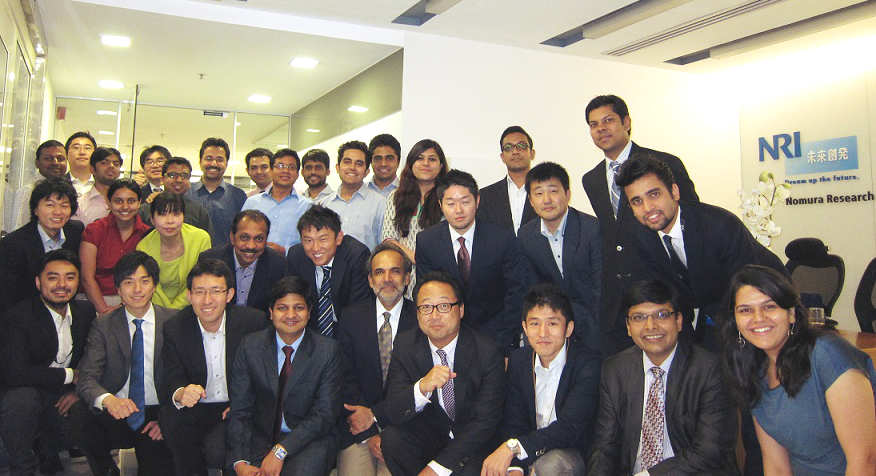 The Workplace
One standout feature at NRI is that they do not follow a hierarchical system. All the senior
consultants are also seated in the same cubicles as anyone else is, so you can walk up to anyone in
the office including the partners to interact with them. You will also get to see many people from diverse backgrounds at the workplace. There are people from all fields of education, be it law, management, economics, accountancy and engineering. The Japanese are very punctual and polite and expect the same from you. As the company entered India just 3 years ago, the office is relatively small. The best part of this internship is that you get to know everyone in the company and all the facets of business.
The Work
What impressed me right at the start was how planned my internship was. We were assigned a major project which we had to present as a formal presentation to a panel comprising of the entire office, and were part of a few other live projects as well. What was encouraging was that we were given work that actually mattered to the company, and not something that would just suffice to help you learn about the job. This meant that there were short deadlines and constant follow-ups during my time over there. NRI emphasizes internship aspects such as coaching, networking and flexibility, and provides insight in the real word of management consulting. I was a part of the automotive consulting team and my work involved benchmarking, market research and forecasting which was essentially grinding work in Excel and PowerPoint. NRI does go the extra mile by giving you complete independence, which also means that you actually get to use the data, read up a bit on the market online, and make concrete assumptions from the data. This really was a challenging task, because gathering information is one thing, but figuring out what enhancement is possible requires understanding the business in its entirety.
Work hard, party harder is the mantra. I may sound clichéd here, but that's the truth. During my time at NRI, I have been to several parties, each having something different, ranging from live-music to stand-up comedy (Follow me on Zomato to get a taste of the same :P).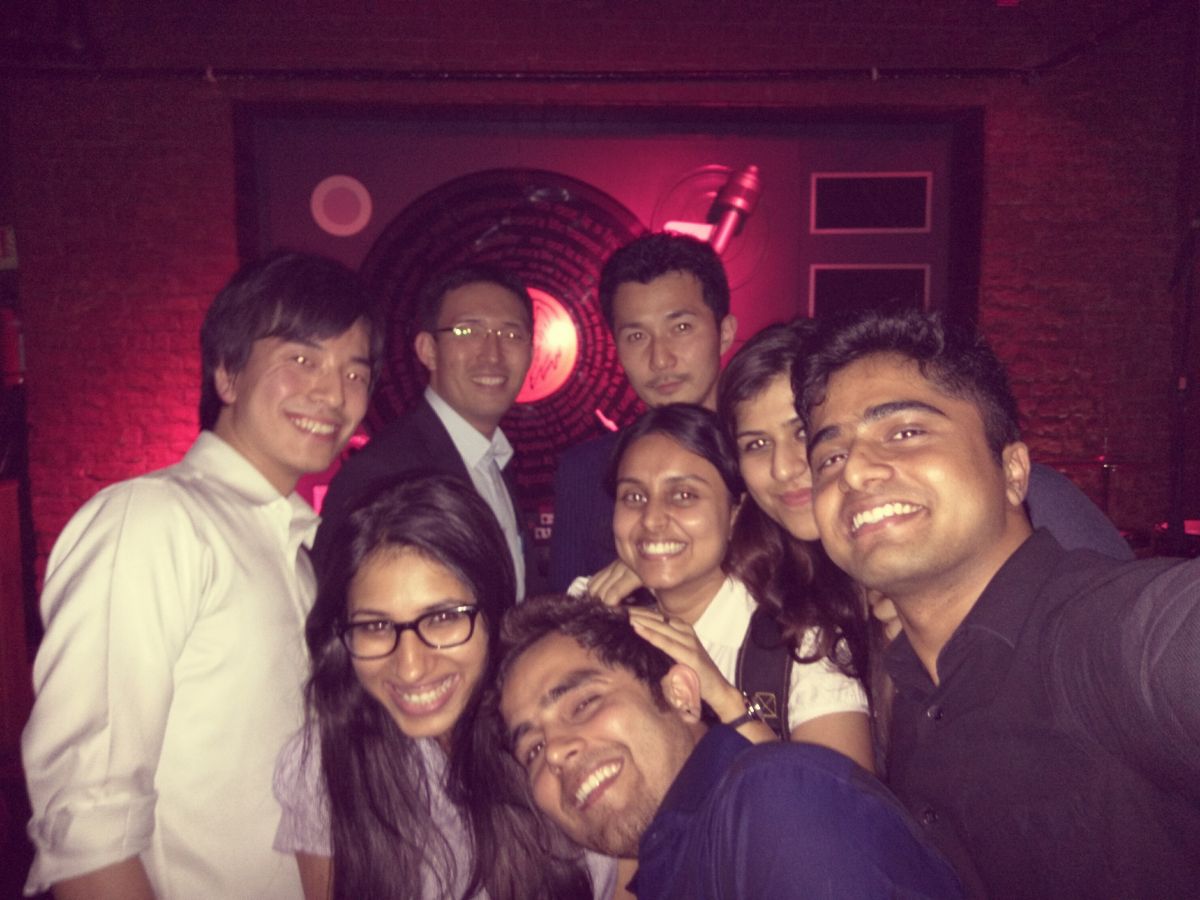 The Location
The office is located in Cyber City, the "Mecca for Corporates". At a stone's throw is the Cyber Hub, a food lover's paradise. This Corporate Hub may be a new kid on the block, but it has certainly managed to attract people who don't mind shelling out moolah to feed themselves with a good time. This place is a one-stop solution for mouth-watering food and live music concerts in amphitheatres in a crowd you always wanted to be a part of! The food ranges from street food joints to swanky restaurants and offers a 360 degree experience for the visitors. This was the reason I ended up spending almost half of my monthly stipend (a good amount that :P) in the first two weeks!
All in all, my internship experience with NRI gave me an in-depth look into the world of consulting and how the corporate world functions in general. One of the most important pieces of advice that I was given on day one of my project was that "You have to show people something they've never seen before or have to show it like they've never seen before," and this was what I stuck to during the entire duration of the intern. I would recommend NRI to anyone having an inclination towards consulting.